The growing challenges to corporate competitiveness in an increasingly global marketplace and the need to secure the best financing conditions to support their growth and development have brought the theme of investment support and incentives to the top of organisations' priorities.
In Portugal, various investment incentive systems are available at Community and extra-Community level, which allow companies to obtain public support in financing their projects, whether from an Internationalisation, Innovation, Technological Development or Qualification perspective.
We work on the various strategic aspects of Support and Incentives to create value for organisations, ensuring integrated consultancy and full monitoring of their needs, with a multidisciplinary team specialising in three dynamics: Community Incentives, Tax Incentives and Internationalisation.
We have developed a unique set of skills in the field of innovation and entrepreneurship financing, innovation management and research and technological development projects, combining expertise in these fields with a thorough knowledge of different sectors of economic activity.
Our investment consultancy and fundraising services for business development cut across all support programmes and measures, ensuring a response that addresses a diverse range of business needs and maximises available funding.
Types of Grants and Incentives
Community incentives
The multiplicity and complexity of access to public funds, which require the control of the conditions of access and eligibility in the periods before, during and after the effective realisation of the investment project, require more and more technical support Specialized.
Public incentive schemes should be regarded as a source of available funding complementary to equity or bank credit, so they should not be ignored at the time of defining the financing structure of their projects.
With co-financing rates that can reach 100, including non-refundable incentive components at national or European level, support frameworks and their instruments may be relevant to defining and enhancing their investment.
Our support and incentives team proposes the best funding opportunities to support your investments, whatever your nature or activity sector. In addition to the application process, our team is also present throughout the project execution period, in order to ensure the maximisation of co-financing to be obtained.
We can monitor the entire process until it is completed, or intervene in specific phases. We are prepared to offer a tailor-made solution tailored to your organization.
Tax incentives
The investment support tax measures envisaged for national or international companies operating in Portugal are important resources for budgetary management and funding in the tax sphere.
To focus on the core areas of your business, we provide you with specialized support in identifying and accessing the tax incentives available to your company.
Given the increasing complexity and mutation of the tax system, the support of our experienced consultants can be instrumental in optimizing your company at the tax level.
Currently, the available tax incentives cover, in a non-exclusive way:
Tax Regime for investment support (RFAI);
Tax incentives system in research and business development (SIFIDE II);
Tax incentives to internationalisation;
Deduction for retained earnings and reinvested (DLRR) Regime;
or Regime of contractual tax benefits to productive investment.
Internationalization
In the global market in which we live, internationalization is currently more than an option; It is an indispensable path for business growth, regardless of the activity sector or its size.
We accompany hundreds of companies in their internationalization process, whether in joint projects, or in an individualized way, with a range of services and solutions that minimize their risk and maximize their investment.
Our professionals, proficient in several languages and with a comprehensive knowledge of numerous markets, accompany companies throughout their international expansion process. We integrate one of the world's largest associations of audit, accounting and legal services companies – the MSI Global Alliance – with presence in more than 100 countries worldwide and more than 10,000 professionals, allowing us to support, in a specialized way and With reference partners, Portuguese companies seeking internationalization, in their most different ways, or wishing to know and study other markets to develop their activity.
For each company, we identify an action plan and a customized approach strategy, which will enable us to be relevant at various times in the internationalization process:
Identification and characterization of relevant target markets;
Elaboration of market studies and benchmarking;
Definition of the market entry strategy;
Analysis of relevant fiscal, labor and regulatory aspects;
Framework in incentive schemes and other sources of funding;
Participation in business missions – partnership with Business Associations/Chambers of Commerce and other joint bodies;
On-site commercial prospection visits;
Acquisition of commercial partners for commercial and business visits in Portugal;
Elaboration of business plans;
Definition of commercial and marketing strategies.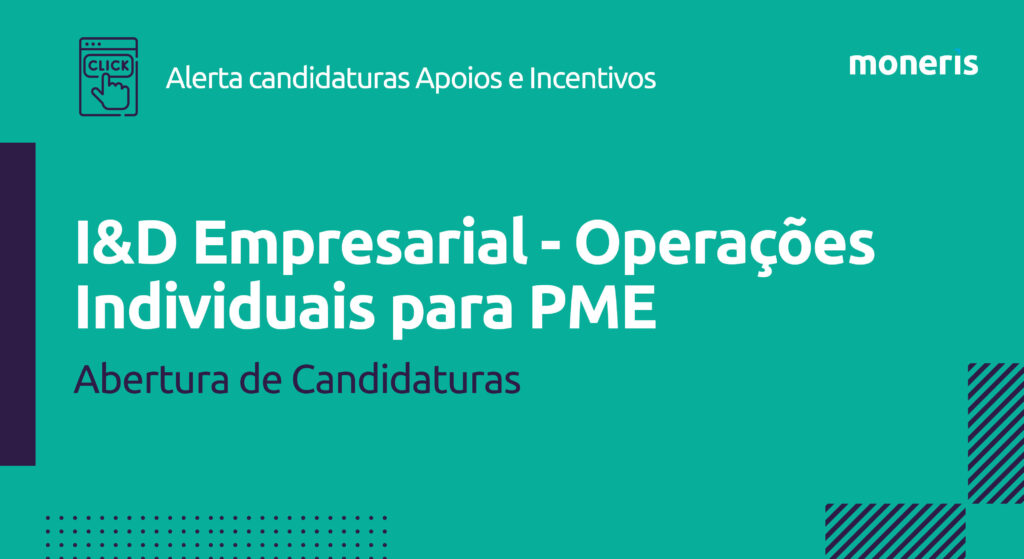 Calls are open for the Research and Development Incentive Scheme (Individual Operations) for SMEs and small-mid caps (Small Mid Caps)…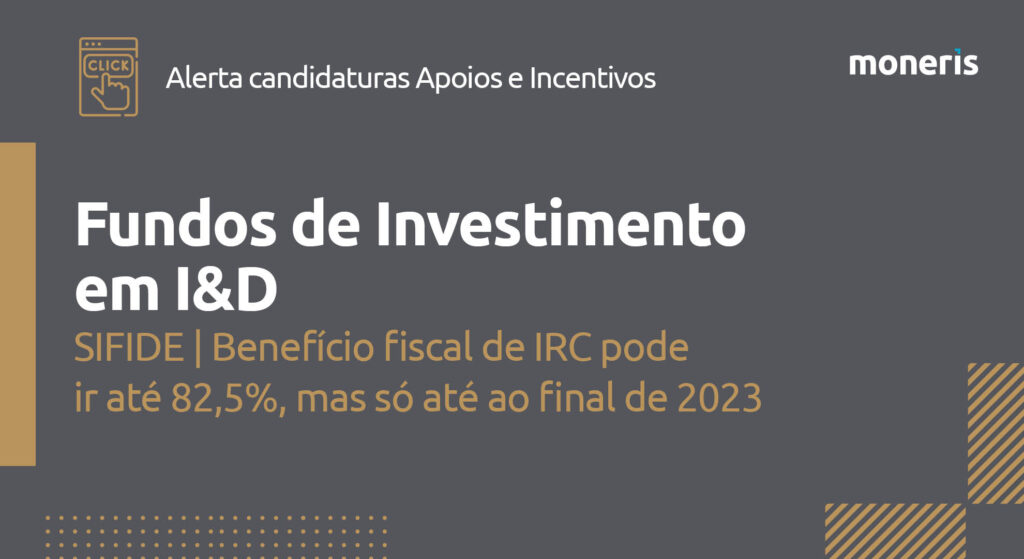 SIFIDE is the System of Tax Incentives in Business Research and Development, a tax instrument that aims to increase the…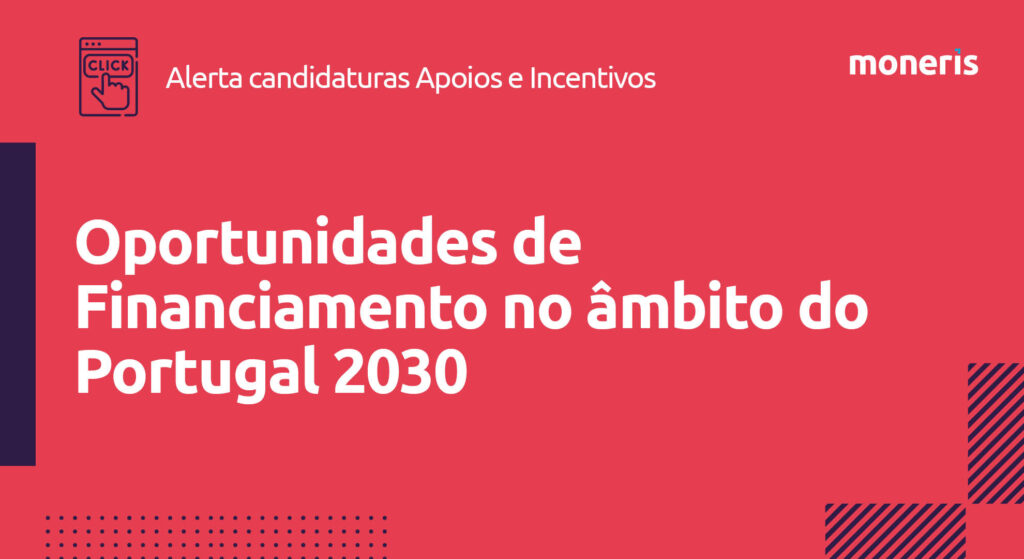 It's Time to Act! Portugal is facing a scenario full of opportunities within the scope of Portugal 2030. As part…